Spanish Speech Therapy Articulation S Smash Mats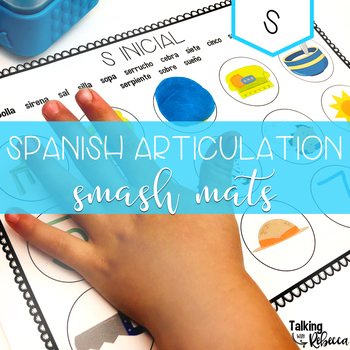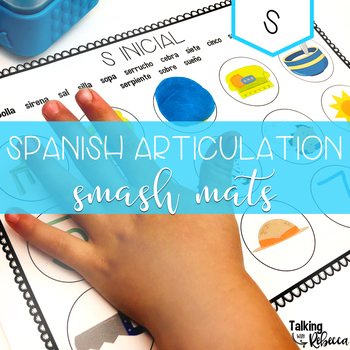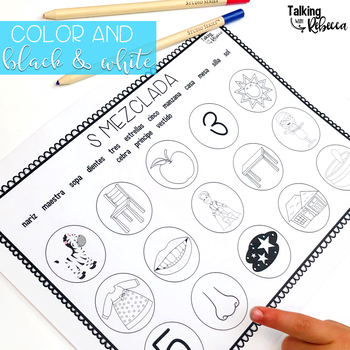 Price: $3.00
SKU: MA-spanish-stassm
Need an articulation activity fast for a group of Spanish speakers? Looking for something fu that isn't just a card deck? Then this no or low prep activity is for you! This is a set of 10 smash mats - 5 in color and duplicated black and white.

Use these smash mats as an interactive way to work on the S sound in therapy. Simply print and laminate a smash mat. Roll small balls of play dough and "smash" them over the words as students practice the word. If you don't want to use play dough, cover pictures with a token, circle them, write your letter sound on each picture with a dry erase marker.

If color is an issue, print the black and white version instead and color it yourself to use…or have students color the pictures instead of smashing play dough. Or send home as homework…so many possibilities!

What's included:
Initial /s/
Medial /s/
Final /s/
*/s/ clusters
Mixed /s/

*True s-blends do not exist in Spanish. The consonants are always divided between syllables. However, certain therapy treatments utilize these types of words, so they are included.



Get Notified
Digital Download
You can use this form to download past purchases.