Sh Articulation Worksheets for All Word Positions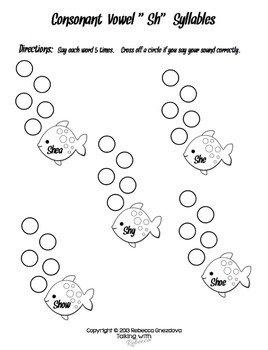 Price: $2.00
SKU: MA-sh-awfawp
Easily target sh words in your speech room with these no prep activities. Just print and go with these 18 worksheets that target the sh phoneme in all word positions.

These activities grow with your students! Begin with CV syllables and work up to three syllable words for each word position.

Use these worksheets in your speech room or send them home as homework for generalization of skills.


Get Notified
Digital Download
You can use this form to download past purchases.