Pirates Themed Word Associations Activities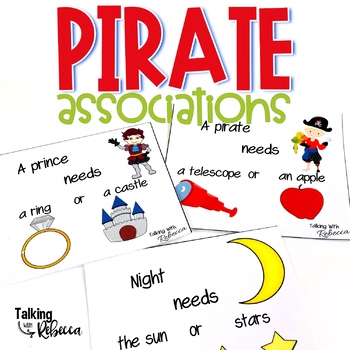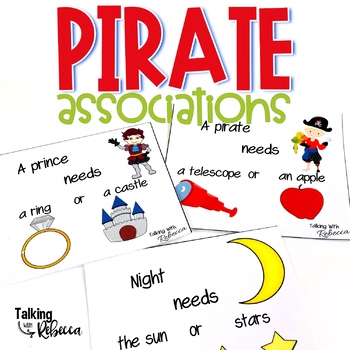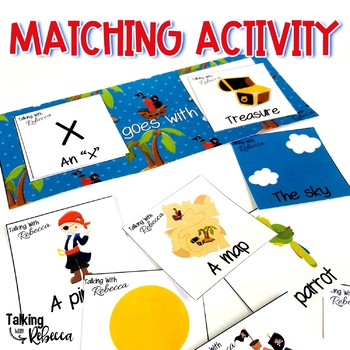 Price: $1.25
SKU: MA-pirates-twaa
Ahoy matey! Hoist yer colors and come learn how to make word associations with three pirate themed therapy activities. From task cards to a matching activity based on pirate vocabulary, these low prep activities are engaging for your students.
This is a great for Talk Like a Pirate Day in September!
What's included:
Activity 1:
39 item cards
1 sentence strip
Students match items that go together and use the sentence strip to put it all together.
Activity 2:
12 cards
Students decide what goes with an item. This activity gives two choices and includes pictures, perfect for non-readers!
Activity 3:
12 cards
Three items are pictured on the card. Students decide which two go together and which one does not belong. Use as a smash mat, cover with tokens, or use dry erase markers to mark the correct items.
All activities are in English, but if you are interested in a Spanish version, check it out by clicking here!
Get Notified
Digital Download
You can use this form to download past purchases.