Graphing Early Math and Language Skills for Speech Therapy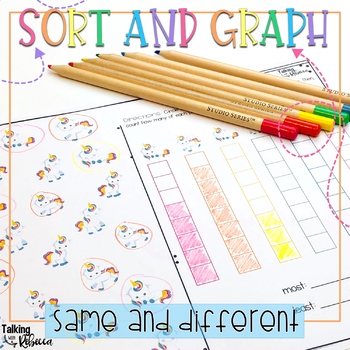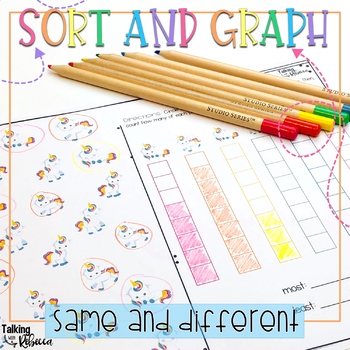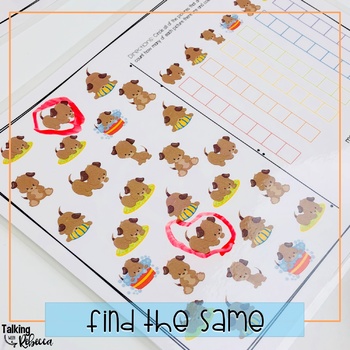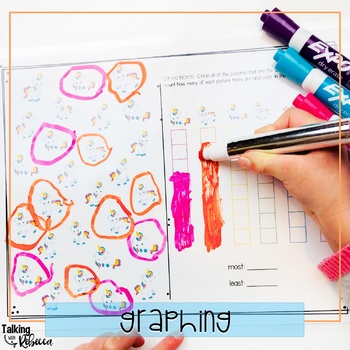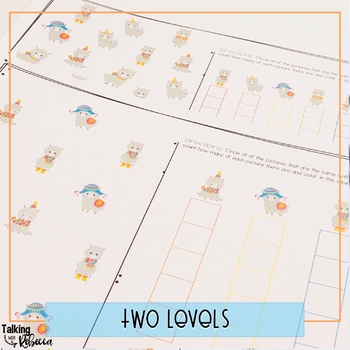 Price: $4.00
SKU: MA-graphing-emalsfst
Looking for a way to add math vocabulary and concepts into your speech therapy? These bar graph activities are what you need. They are fun, no prep worksheets and will help your students identify which pictures are the same and different and will introduce concepts like graphing, addition, numerical concepts (more, less, least, etc.) in a fun way.

These 12 worksheets come in both color and black and white and have six fun themes:
•superheroes
•prince and princesses
•cowboys and cowgirls
•unicorns
•llamas
•dogs

Each worksheet comes in color and black and white for a total of 24 worksheets. Print and laminate the color worksheets to use over and over again in centers, or use the no prep option - print and go with the black and white versions. This also lets you choose your own colors!

Answer keys are also provided for each worksheet.

Worksheets are leveled. One worksheet in each theme has three different pictures to sort and counts up to 5. The more advanced option has six different pictures and counts up to 7.


Get Notified
Digital Download
You can use this form to download past purchases.