FREEBIE Expressive Language Worksheets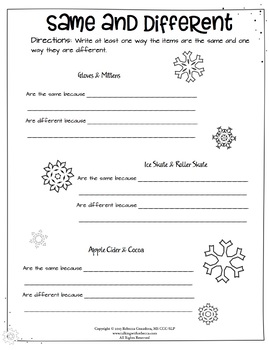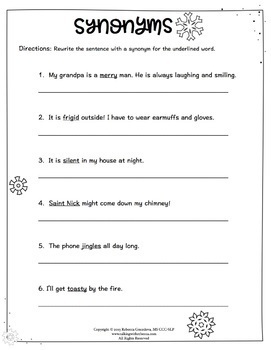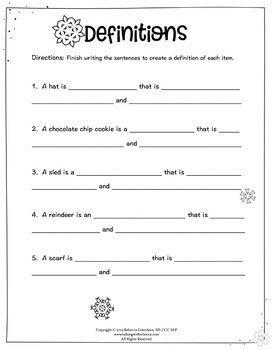 Save yourself time by grabbing these free no prep worksheets! Just print and go and you have winter speech therapy ready in just minutes. From opposites and synonyms to categories to compare and contrast, these six worksheets make your life simple.
Print one of these worksheets that target the same skills as my Oh Language Games: An Expressive Language Unit for a quick therapy activity or send home as homework!
Skills included are:
Antonyms
Synonyms
Functions
Definitions
Categorization
Compare and Contrast
There is one worksheet per targeted skill in this set. Use these worksheets in therapy, centers, or send home as homework for carryover of skills.
You may also like
Get Notified
Digital Download
You can use this form to download past purchases.