Editable Flower Speech Room Decor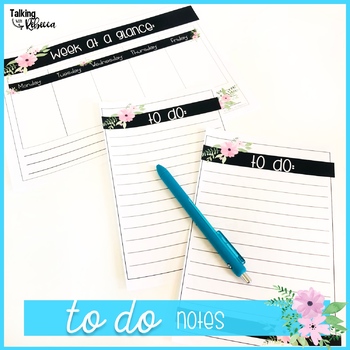 Price: $7.00
SKU: M-editable-flower-speech-room-decor
Liven up your speech room with trendy flowers and black stripes! From editable binder covers to Welcome buntings, this decor set with make you happy to be in your speech room.

What's inside:
•8 binder covers in 2 styles (16 total)
•editable versions of both binder styles
•wall calendar with 2 styles each for months, weekdays, and dates
•editable version of wall calendar
•note pages in 2 styles and 2 sizes
•editable versions of note pages
•week at a glance in 2 styles
•4 communication quote posters
•editable version of posters
•SLP poster
•editable SLP poster
•welcome bunting sign
•editable version of bunting sign
•where is the SLP sign
•editable version of where is the SLP sign

Please note that only the text is editable due to copyright of the clipart.


Tags
Category
Speech Room Decor
You may also like
Get Notified
Digital Download
You can use this form to download past purchases.