Christmas Vocabulary Bingo Game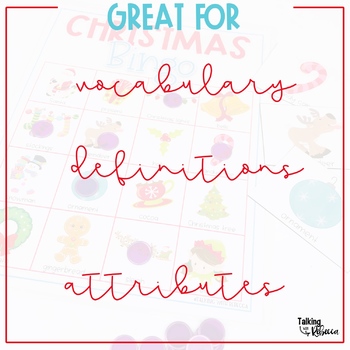 Price: $1.00
SKU: M-christmas-vocabulary-bingo-game
December is a time for low prep activities, and this fits the bill! Easily and quickly prep this activity for your students to work on language goals while having some Christmas season fun!
What's included:
6 Bingo boards
16 calling cards
Pictures include common vocabulary words for Christmas. Easily turn the naming into describing or defining with attributes!
Tags
Category
Winter Speech Therapy
You may also like
Get Notified
Digital Download
You can use this form to download past purchases.