Christmas Synonyms for Speech Therapy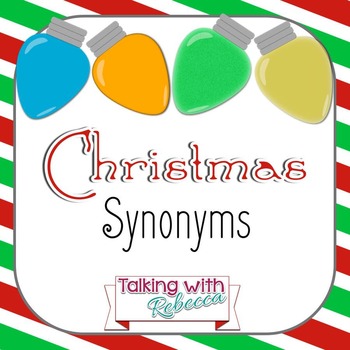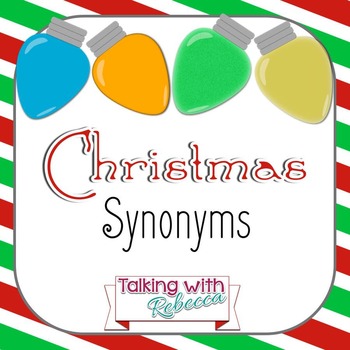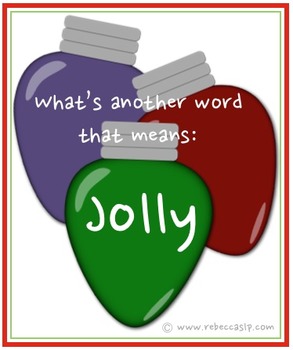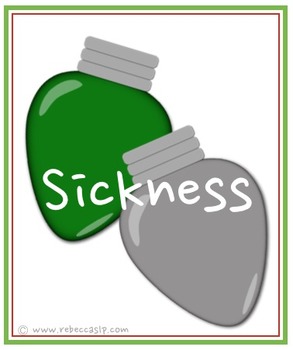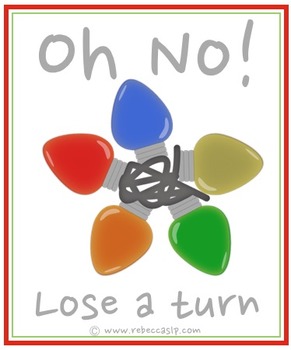 Price: $3.25
SKU: M-christmas-synonyms-for-speech-therapy
Teach synonyms this winter in an engaging way with these low prep task cards and games. Have students think up their own synonyms or match two words that mean the same thing from the card deck.
What's included in this packet:
Deck 1 synonym cards - name a word that means the same thing as the word on the card.
Deck 2 synonym cards - Match the two cards with the same meaning. This deck cues matching words with matching background images/colors.
(Deck 2 is designed to be played as Memory or Go Fish.)
Game cards - Broken light cards to be used when playing the Christmas game with Deck 1 cards.
Light the Christmas Tree Game Board - A Christmas game board which can be used with any therapy materials or in combination with Deck 1 to practice synonyms. (Player markers and dice not included.)
Tags
Category
Winter Speech Therapy
You may also like
Get Notified
Digital Download
You can use this form to download past purchases.