Christmas and Winter Categories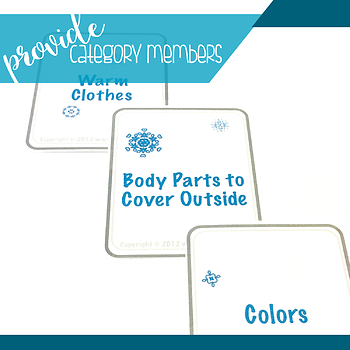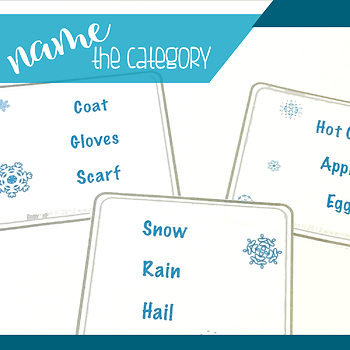 Price: $3.50
SKU: M-christmas-and-winter-categories
Bring a winter wonderland into your speech therapy room with these classifying and category activities. Designed with multiple ability levels in mind, this packet contains four decks of cards to target categorization skills in multiple ways. Each deck contains two levels, one basic and one advanced. What's included: Deck 1: Providing another member when given two members of a category. 24 cards each level. Deck 2: Providing members of a category when given a label. 27 cards each level. Deck 3: Providing a category label when given members. 24 cards each level. Deck 4: What doesn't belong in the group? 24 cards each level. Simply print, cut out and laminate (glue onto cardstock for added durability) and the cards are ready to use.
Tags
Category
Winter Speech Therapy
Get Notified
Digital Download
You can use this form to download past purchases.